Traditional Singapore Kaya Toast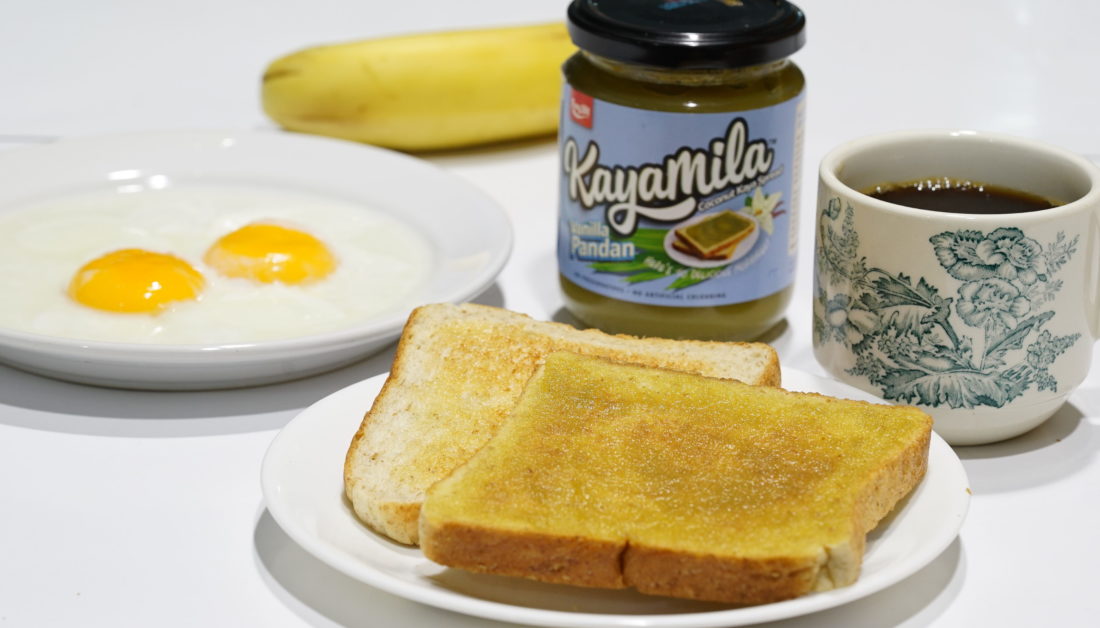 DIRECTIONS
Half Boiled Eggs:
Bring a pot of water to boil.
Put two room temperature eggs in an insulating container plastic bowl, or large thermal flask.
Fill container with boiled water. The water level should be approximately 1-2 inches above the eggs.
Cover and leave for 5 mins.
Kaya Toast:
Lightly toast two slices of whole meal bread.
Spread on Kayamila to desired thickness
When 5 mins is up, take the eggs out of the container quickly so it will stop cooking. Crack eggs into a small bowl or plate and add dark soy and pepper to taste!
Tips:
A nice slather of butter really brings out the taste of kaya!
In true Singaporean fashion, dip the Kaya toast into the half boiled eggs mixture for a unique blend of sweet and savoury!
Kayamila® is a registered trademark of Fong Yit. The recipe described here is intended for domestic use only. The making of such recipe gives no permission to use the Kayamila® trademark.